Collaborative Mail Suite plus Cloud Office
Zoffice
  is a cloud office and corporate mail suite alternative to Microsoft Office 365 and Google WorkSpace; 
that can be installed in the cloud or on your servers, and that has the following applications:
–  
Zimbra
 , 100% collaborative corporate email in OpenSource or Zimbra Network versions.
–  
NextCloud
 , Drive and collaborative file server.
–  
OnlyOffice
 , Online and desktop office suite.
–  
Nextcloud Talk
 , Chat and Videoconference WebRTC
–  
CPanel
 , Most used Web Hosting in the world.
–  
Spam Hound
 , specialized antispam protection for Zimbra.
Zoffice
  can be purchased in the following ways:
–  
Zoffice VPS
 , 3 Zimbra mail VPS servers, NextCloud drive and 100% exclusive antispam gateway; 
with  
unlimited accounts and domains.
–  
Zoffice Cloud
 , Zimbra Hosting and Cpanel; 
Web and corporate mail hosting, video conferencing and cloud office with your own domain; 
plans from  
$ 10 USD per year 
 per account.
–  
Zoffice On-premises
 , Zimbra corporate mail suite, Drive, Online Office and Videoconferencing  
installed on its servers;  
Unlimited accounts and domains at zero license cost
All our cloud services have 24 × 7 service continuity support and are secured with digital certificates and secure SSL and TLS protocols.
Explore the features of our premium solution.
Zimbra 
, corporate email
Zimbra, is the best corporate email suite for small and large companies; It is a 100% collaborative platform that has mail, calendar, contacts, tasks functions; as well as embedded chat.
Our Zoffice solution   adds new features to Zimbra Open Source; such as: ActiveSync synchronization protocol  , Office document preview and  drive integrated  in Webmail to attach documents with links internally or externally with password.
In our Zoffice VPS and On-premises solution we integrate a  central Web AntiSpam console  with management of black and white lists, quarantine management, as well as a multidomain administration panel.
Nextcloud

 , virtual disk and Cloud backup
Nextcloud is a virtual disk solution in the cloud; that allows you to synchronize your documents from your PC or smartphone.
Our Zoffice solution   syncs Zimbra users and groups with Nextcloud, with multi-domain support; Likewise, it allows searching for documents by content of all word, excel and powerpoint documents, including the text content of images and PDFs.
Additionally, you can backup your documents in an encrypted form using  Duplicati , the backup client for Windows and Linux.
OnlyOffice

 , online office suite with multi-edition
OnlyOffice is a premium online office suite with which you can intuitively create, view and edit text documents, spreadsheets and presentations of any size and complexity. It is compatible with Word, Excel and PowerPoint formats as it saves and edits files with the same extensions.
Likewise, its collaborative features allow you to perform multiple editions of a document, put notes and comments on them and chat during the edition, allowing an effective collaborative work.
NextCloud Talk,

  Chat and WebRTC Videoconference
Netcloud Talk is a chat and video conferencing suite that allows you to call your friends, clients and partners in one-on-one or group settings using conference rooms. It allows you to share your desktop, chat, make a presentation or broadcast a live video.
You can also invite external chat participants with a URL to the public rooms of the video conference.
Cpanel,

  Website Hosting
cPanel is a popular control panel that helps you manage your web hosting server using a user-friendly web-based interface. It is especially popular with shared hosts, where it is the solution provided by most affordable hosting providers. Without cPanel, you would need technical knowledge to manage your websites / servers. But with cPanel, you can make changes using a graphical interface, with no technical knowledge required.
Spam Hound,

  specialized Antispam for Zimbra OpenSource and Network Edition
Spam Hound is based on Proxmox Mail Gateway and Mailwatch; It has the following characteristics.
It has an intelligent filter system maintained and updated automatically by Zoffice; blocking and notification of attacks that come from the internet such as phishing, spoofing, virtual hijacking, defamation, porn, scam, etc. Option to create custom filters on incoming or outgoing emails.
Internally at Zimbra, Bloodhound Spam blocks domain spoofing attacks and has Archiving functionality.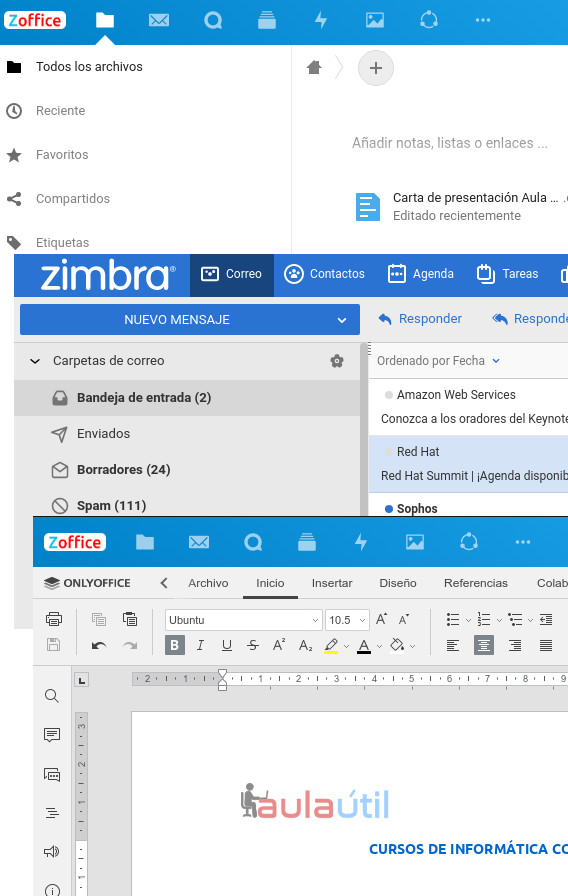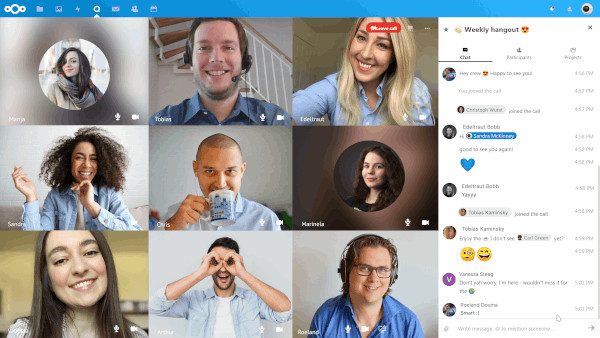 Zimbra Corporate Mail and Cloud Office
---
+01971149678 soporte@zoffice.cloud Calle Marginal de la Selva 587, Santiago de Surco, Lima, Perú
 Copyright 2021 Zoffice, All rights reserved